Products
Everyone is different, every sport varies, every adventure seeker has unique requirements.
One size does not fit all.
Below is a selection of brands already using our Dermizax™ fabric in their garments.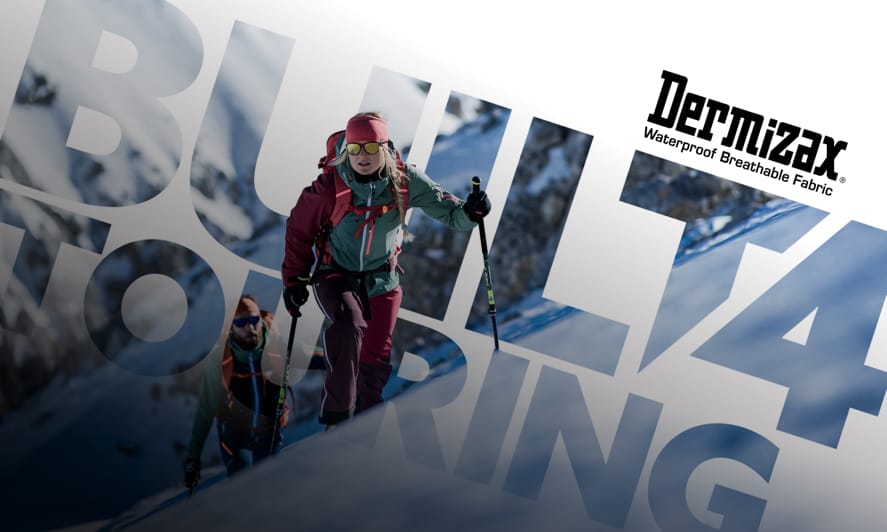 BUILT FOR
TOURING
The 3L ORTLER W jacket provides protection in any weather, for any activity and is still unbelievably light and comfortable to wear. The outer material is completely wind and waterproof thanks to the Dermizax™ NX membrane, arguably the highest-performance membrane on the market, without compromising on breathability or freedom of movement!