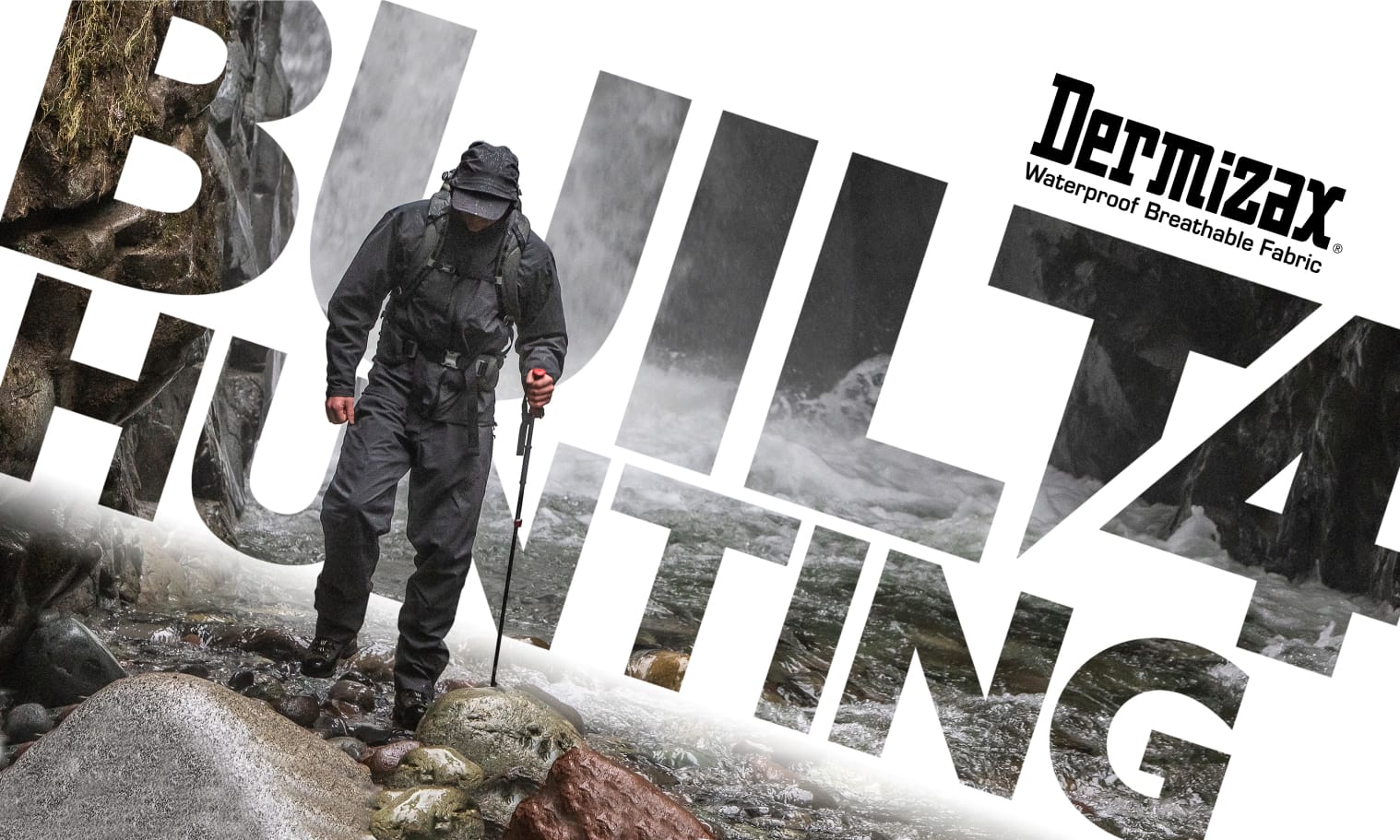 Dermizax™ takes pride in creating the perfect fabric for sporting activities in harsh conditions, including cycling, trail running, mountain climbing and winter sports. To push the limits of what is possible from waterproof fabrics we collaborate with other forward-thinking brands to create materials for every type of action sport.
Everyone is different, every sport varies, every adventure seeker has unique requirements. One size does not fit all. Working with our partners we pooled our combined knowledge, craft and expertise to produce a sophisticated fabric that achieves the highest level of water resistance, breathability and resistance to condensation.
The result is a range of functional clothing that steps up when you need it most, protecting you from the elements while helping to regulate your temperature and keep you safe and comfortable in cold and inhospitable conditions, so you can still achieve the peaks that you and your sport demands.
All
Climbing
Golf
Hiking
Hunting
Snow